Home
Harding Miller Education Foundation

The Dunnet Foundation is providing funds for a scholarship for a female student at Doonside High School for 2021.

The Harding Miller Education Foundation is an Australian charity that supports high potential, socio-economically disadvantaged girls across Australia through a high school scholarship.

The program gives girls the tools and resources they need to complete high school and reach their potential. They have awarded 478 scholarships since 2016 and over 320+ schools across Australia.

Most of the recipients are from significantly disadvantaged families with no financial access to technology or significantly limited access as they are forced to share with multiple family members.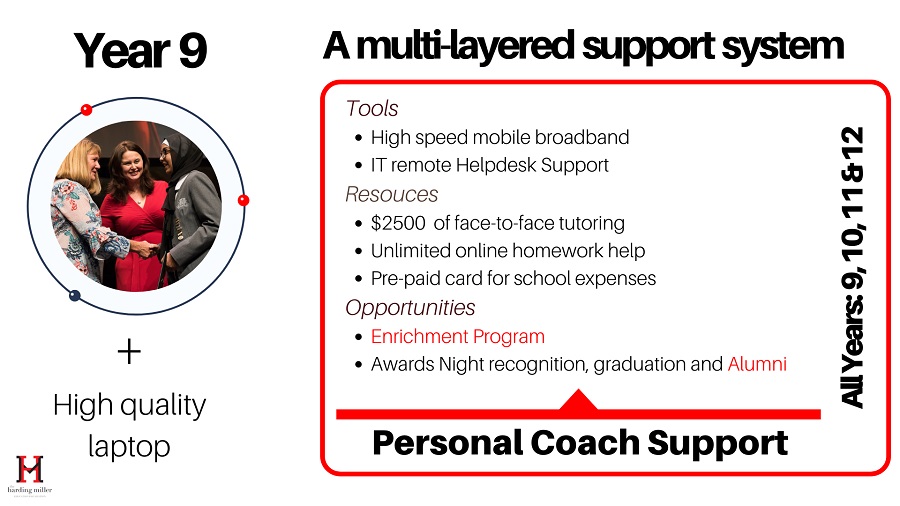 We also have a growing enrichment program for the scholars that involves introducing them to a range of career experiences to broaden their horizons about what is on offer with tertiary education.

By the end of 2019 we had delivered $1M worth of tutoring and homework help, $450K worth of uniforms, textbooks, and fees, $1.1 M in technology. At the end of 2019, we had delivered 18,932 hours of tutoring through over 30 different tutors across the country, all of these elements enabling inclusion, a level playing field and the chance for these girls to make the most of their education. We are currently in the process of capacity building, enabling us to further expand and measure the impact our scholarships have on disadvantaged girls across Australia.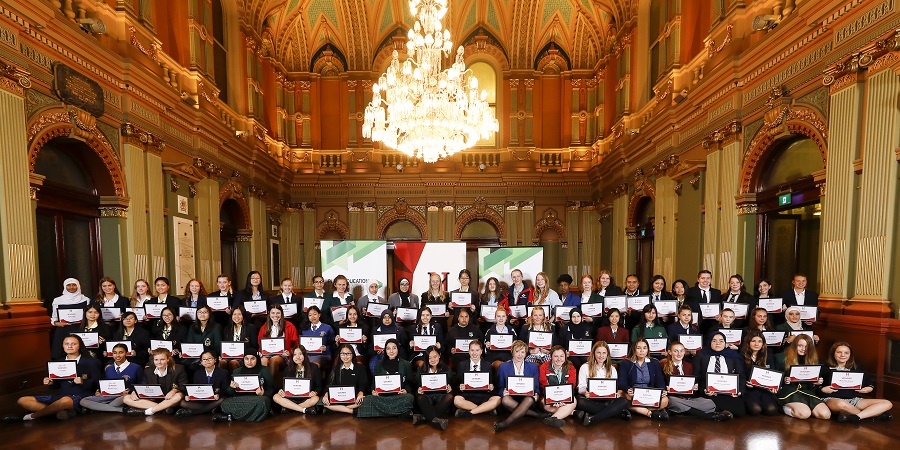 2019 scholars at Sydney Town Hall

Our website is www.hardingmillereducationfoundation.org.au and here is a video of our 2019 awards night at Sydney Town Hall - https://youtu.be/aQETBJXkrN0 and a video of one of our alumni from 2019, Kawana Crowe - https://youtu.be/anrlMKvdLwM